INTRODUCING THE DC200 DC DRIVE, THE NEWEST PRODUCT IN THE TG DRIVE FAMILY
It is identical to the Siemens DCM 6RA80 and capable of fully replacing it.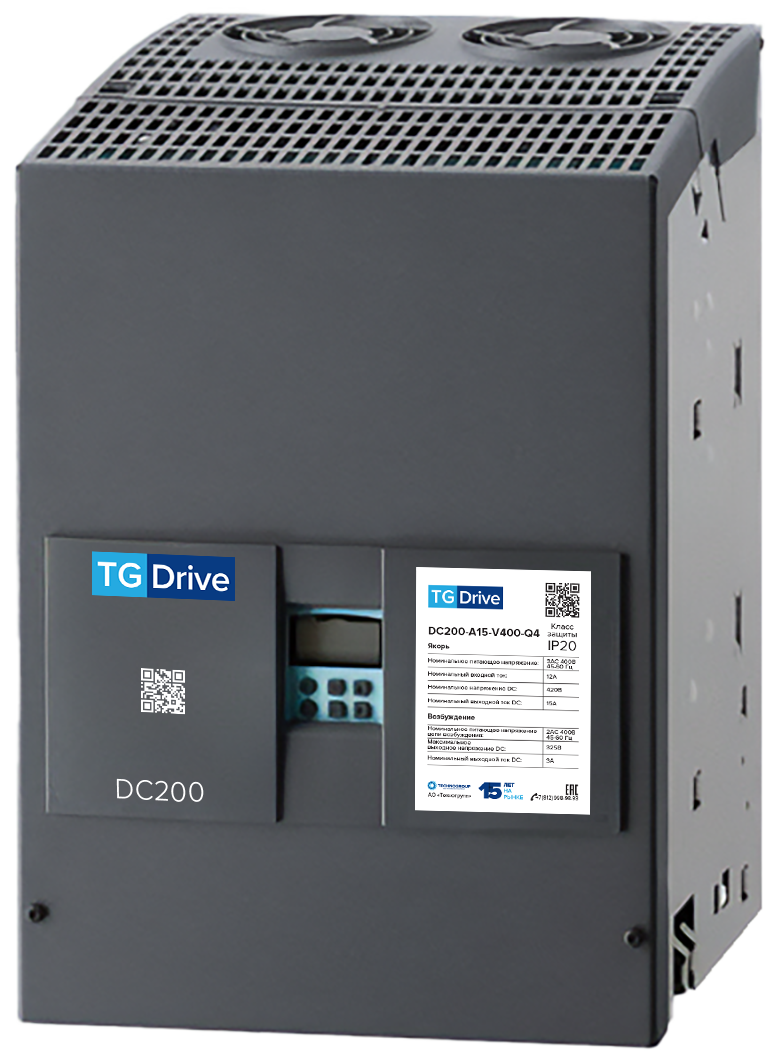 For convenience when selecting a suitable drive, information about the original Siemens code corresponding to the DC200 type code has been added to the new section of the TG Drive brand website.
The DC200 TG Drive will be of most interest to:
Metallurgical enterprises that use a large number of DC drives of up to 8000 А;
mining and processing plants for use in pelletisers, feeders in medium and fine crushing sections, indurating machines;
underground mining enterprises and those looking to modernise their skip machines.